How to plan out a novel





Before wandering into the deep dark pit known as a novel your going to want a map or at least a flashlight. This map is your plan for where your novel is headed. I have included some ways to plan your novel so you can find the one that fits you.
Basic Outline
All you have to do is write a paragraph including the beginning, middle, and end. It's simple and easy.
Reverse Outline
This is what i do most of the time. Come up with the end and then work up to it.
Tent pole Moments
You have five or ten sentences with important plot events in them. Then you distribute them through your book to keep your plot from collapsing.
Beginning, Middle, End
Write three paragraphs, for the beginning, middle and end.
Powered by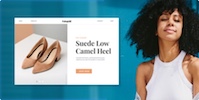 Create your own unique website with customizable templates.